Learn to drive in Redditch
Did you know that Redditch was the international centre for fishing tackle in the 19th century? Also at one point 90% of the needles in the world were made in Redditch.
Our Instructors will ensure you can tackle the road system with ease. Dual carriageways dominate the landscape and some of these can be quite confusing. Redditch has the only 'clover-link' interchange in England.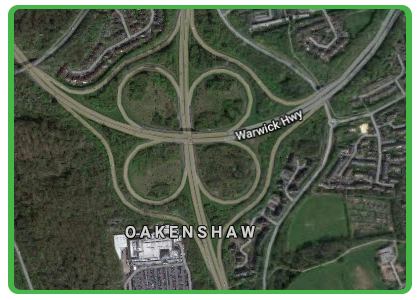 This junction is a two-level interchange that allows traffic to keep flowing without traffic lights.
Unbelievably there is a 'Roundabouts of Redditch' calendar being released for 2020. You can check it out here if you so desire! We're not sure it will be the most inspiring of publications but one thing for sure is that you should make a date in your calendar to start learning to drive with acclaim.
Click here to enter your postcode and find an instructor
Driving Test Centres in Redditch
There is more to driving than simply learning a test route. However, we will help you choose the best test centre for you. There are a number of DVSA driving test centres in and around Redditch to choose from.
You can search for your nearest test centre on the DVSA website.
Theory Test Centre - Redditch, 2nd Floor, Grosvenor House, Prospect Hill, Redditch, B97 4DL
Redditch - Elm Road, Redditch, Worcestershire, B97 6HJ
Book a lesson